Founders Day
Saturday, July 22; 10 am to 5 pm
Join us for a once in a lifetime celebration with Twinsburg Township, the City of Twinsburg, and the Village of Reminderville! The event will be held at the Township Square and surrounding areas. Anticipated events include a car show, live entertainment, and more!
Tell  your friends! Let's make this the largest gathering in community history!
 
NEWS
Bicentennial Apparel
Check out Bicentennial apparel available from RDP Sports https://rdpsports.com/twinsburg-bicentennial-apparel/
Three Communities, One Heritage Book
If you haven't already don't forget to pick up your piece of Bicentennial history ! Vouchers can be redeemed  at Twinsburg Township Hall, Twinsburg City Hall, Reminderville Village Hall, Twinsburg City School District Board of Education, Twinsburg Chamber of Commerce, and Twinsburg Public Library. Books are limited, pick up your free copy while supplies last.  Vouchers only guaranteed until July 31st. To be put on a waiting list to purchase the book beginning in August at a cost of $15 visit bit.ly/BicentennialWaitlist Being on the waitlist does not guarantee a book, but does hold a spot.
Celebrating 200 Years!
The history and heritage of our three communities -Twinsburg, Twinsburg Township, and Reminderville- are connected on a level that makes their separation all but impossible. We are a community of one, sharing one story, one narrative. Twinsburg200.com is the home of all these shared stories as well as upcoming events and volunteer opportunities. Designed to continue on beyond the 2017 celebrations, this website is a collection point for all of your stories, new and old. Share your thoughts and comments on the stories being posted, suggest new ones, or email pictures and documents to be added. Be a part of the celebration and be a part of history!
Timeline
Travel down the timeline of events, chronicling the region's rich history moment-by-moment. See where the points in time that you, your friends, and family witnessed together fit into the bigger picture. Many of the entries along the way link to full articles, providing additional insight, imagery, and opportunity for exploration. 
Corrigenda
As stated in the first history of the community "undoubtedly  many inaccuracies will be discovered notwithstanding the fact that many items have been omitted because of lack of reasonable verification. Twinsburg, Ohio:1817-1917. With this publication too, there may be inaccuracies that were not found before the book went to the printer. Here is a list of corrections. Please email other possible errors to leonardla@twinsburglibrary.org
Corporate Sponsors
Our shared experiences and history are irreplaceable once lost and their preservation is the responsibility of everyone. Invaluable contributions to the posterity, publication, and promotion of the Three Communities, One Heritage bicentennial project were made by the following generous entities. A complete list can be found on our Sponsors page.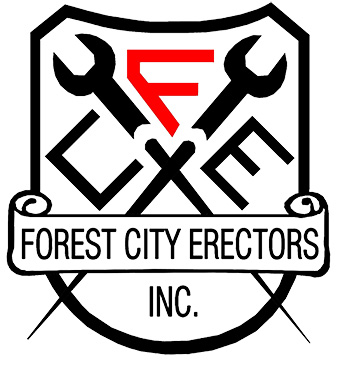 Bicentennial Events
Check here as dates, times, and locations become available:      
              
May - Memorial Day Parade 
June - Taste of Twinsburg
July - Cleveland Pops Orchestra Concert
July 22nd -  Founders' Day
August - Twins Days
September - Old Tyme Faire
October - Chamber Clambake / Halloween Event / Historical Society Tales of Locust Grove 
November - LuminoCity Holiday Lighting Event 
December - Winter Wonderland 
Twinsburg200.com is your go to guide for all the upcoming events and activities. Click on the "Events" tab at the top of the website for a more detailed description of all the happenings.